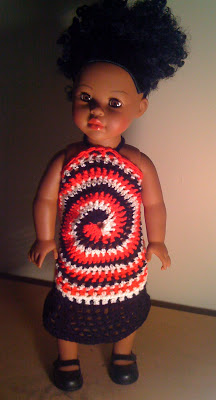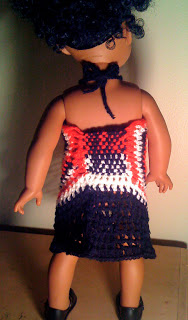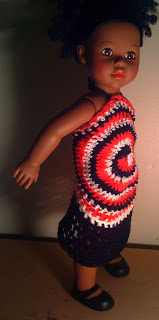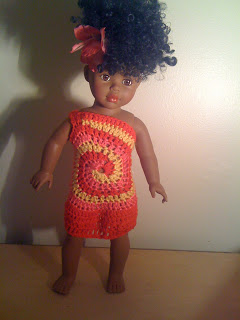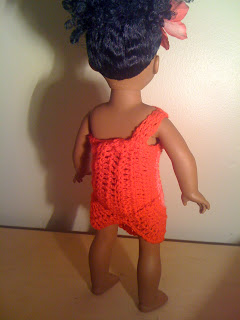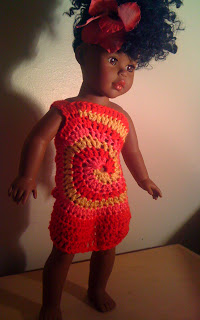 Here are two versions of my spiral dress I created for my Madame Alexander Doll "Cerise".
The first is a really cool long halter dress with colors black red and white.
I did a unique woven detail for the back.
The second is a pretty "summery" version with bright red, pink, and yellow. it is a sleeveless one-shouder mini-dress.
If you're looking for fashions like these for your
Madame Alexander, American Girl Doll, or other 18" doll (Battat, Our Generation, Tolly Tots, , Springfield Collection, Journey Girls Doll, Gotz, etc.)
please check out
my ebay shop
. =)