*New* Crochet 18 inch Doll Outfits
After a busy weekend of crocheting we have lots of new clothes for your 18 inch dolls.
(just in time for Valentine's Day, a Birthday Gift, or for Keeps :D)
Baby It's Cold outside.....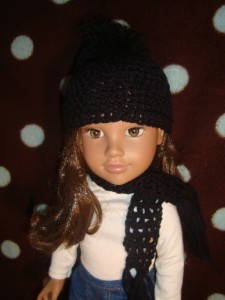 Cute Outfits
Of course there's more where that came from....and most of our
ebay auctions
start at just $0.99
Thanks for looking!